Welcome to the University of Mississippi and to the minor in Cinema.
Created in 2011, the minor in Cinema has quickly become one of the most popular interdisciplinary minors in the College of Liberal Arts, with students from across the university exploring film, television, and other audiovisual media from a variety of theoretical, historical, and practical approaches.
Today, the interdisciplinary minor in Cinema is one of the key avenues by which students and faculty engage in regional and international productions, conversations, and scholarship about audiovisual media. While here, you should also explore the BFA in Film Production, housed in the Department of Theatre and Film, and the MFA in Documentary Expression, housed in the Center for the Study of Southern Culture. Together, these three units are the institutional means by which our community supports one another in producing and theorizing screened works.
The interdisciplinary Cinema Minor offers students the opportunity to explore the history of audiovisual media, the meanings and receptions of individual texts, and the production of exciting new works. Students become familiar with elements of both the production of new cinematic works and the study of works from a variety of theoretical perspectives. We actively encourage students to explore widely and deeply as they come to appreciate new ways of conceiving their own relationship to screened artworks and entertainments.
Please contact me with any ideas or questions you have about cinema at the University of Mississippi.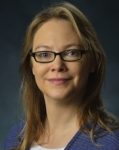 Leigh Anne Duck, Director of the Cinema Minor
Associate Professor of English
Editor, The Global South
Bondurant C-217
P.O. Box 1848
University of Mississippi
University, MS, 38677
lduck@olemiss.edu