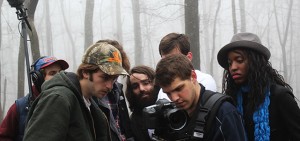 The Cinema Minor is actively fundraising to establish an endowment through the UM Foundation to support regular equipment purchases. In order for cinema students to get the most out of the classes they take, it is imperative that they have hands on experiences with the latest technology in the industry.
As of October 2015, we have raised $11,500 of the $25,000 seed required by the Foundation to start a new endowment.
If you are interested in contributing to this endowment, contact Alan Arrivée (arrivee[at]olemiss.edu) in Theatre Arts or Denson Hollis (dhollis[at]olemiss.edu) in the UM Foundation.