---
Best Undergraduate Essay and Graduate Essay in Cinema, Television, or Media
Deadline : March 30, 2018
Essays should be 5-8, or 10-20 pages (double spaced), and contribute to the scholarly discussion of the history, theory, or criticism of cinema, television, or media studies. Papers will be judged on their originality, organization, quality of ideas, and scholarly engagement. Contest is limited to UM students enrolled during the 2017-18 academic year.
Email papers or questions to Deborah Barker, dbarker@olemiss.edu. On a separate page, include your name, whether you are an undergraduate or graduate student, your email, and phone number on a separate page. Please do not include your name on the essay itself.
---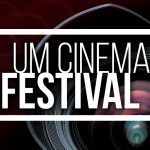 UM Cinema Festival
April 11-14, 2018 in Meek Auditorium
A program of short films written and produced by students, faculty, staff, and alumni of the The University of Mississippi community.